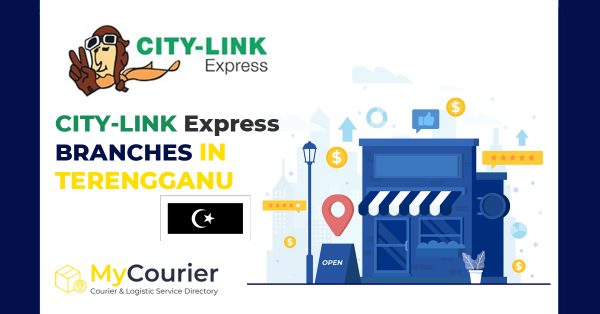 Location listing of Citylink Express Terengganu branches, operations hours and contact number. Find out the direction of Citylink Express near me, Kemaman, Kuala Terengganu, and Dungun
Find your nearest Citylink Express branch to drop-off, pick up or sending parcels.
Citylink Express provide domestic delivery service, and also one of the Shopee Logistic partner.
KEMAMAN
K 5852, Taman Bersekutu, Jalan Kubang Kurus, 24000 Kemaman, Terengganu
Operation hours:
Sun – Thu (8:30am – 6:30pm)
Fri & Sat (8:30am – 1:30pm)
Tel: +609-8592925
Email: customerservice@citylinkexpress.com.my
View in Google Maps
KUALA TERENGGANU
No 1106 & 1106A, Jalan Pejabat, 20200 Kuala Terengganu, Terengganu
Operation hours:
Sun – Thu (8:30am – 6:30pm)
Fri & Sat (8:30am – 1:30pm)
Tel: +609-6233531
Email: customerservice@citylinkexpress.com.my
View in Google Maps
DUNGUN
PT 17880, Jalan Baru Pak Saba, 23000 Dungun, Terengganu
Operation hours:
Sun – Thu (8:30am – 6:30pm)
Fri & Sat (8:30am – 1:30pm)
Tel: +609-8448988
Email: customerservice@citylinkexpress.com.my
View in Google Maps