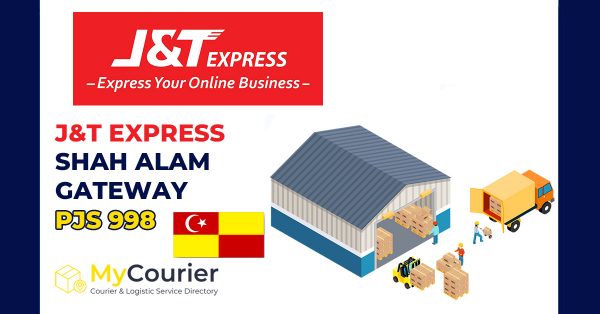 J&T SHAHALAM GATEWAY PJY998 Transit Center
SHAHALAM Gateway (PJS998) is a transit center of J&T Express parcels in SHAH ALAM Town. All parcels collected from Drop Point (DP), Premium Courier Point (PCP), and Courier Point (CP) in Shah Alam town, will proceed to SHAHALAM Gateway first. After that, all the parcels will dispatch out to the destination LDC, CDC, and or the destination gateway accordingly.
Besides, all J&T parcels sending to Shah Alam City will process at PJS998 gateway before dispatch out to the nearest LDC & CDC to arrange for delivery.
SHAHALAM GATEWAY PJS998
Location:
Gudang 3, Jalan Teluk Datuk 28/40, OFF, Persiaran Sepang, Seksyen 28, 40400 Shah Alam, Selangor
Operation hours:
Mon – Sun (24 HOURS)
Tel: 1300-80-9000
View in Google Maps
Services:
Transit Center, (Not available for self collect)
FAQ Frequently Asked Question
No, sorry you can't ! Pen Gateway is a transit center, customer is not allow to walk in to collect parcel. You can only self collect from CDC & LDC. Find out J&T Express Location Listing HERE
No, you're not allowed to drop off at Penang Gateway PEN999.
You may contact customer service hotline at 1300-80-9000 or refer HERE