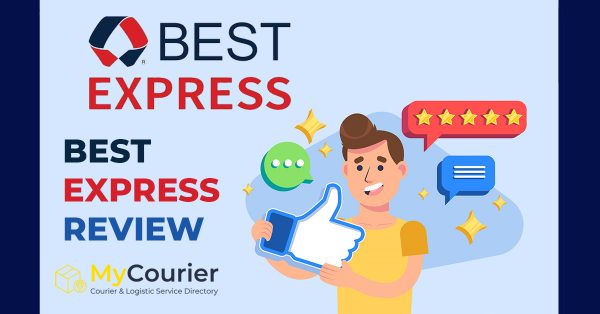 Check Best Express Review on delivery time, shipping rate, customer service, driver attitude and more, reviews are sharing by customer's experiences. Please feel free to comment your user experiences of Best Express Malaysia, are you recommend to other users? 
Reviews on Mycourier.my are written by users from Malaysia. Anyone with a service experience can write a review to Skynet Malaysia. All reviews are published instantly, No censoring, No delays, and transparent!
Share your review on Best Express Malaysia now!
0.5 out of 5 stars (based on 39 reviews)
Latest Best Express Review
0 star
6days ago courier until now keep asking me waiting. What the services of courier?
Tak layak dapat 1 bintang. paling teruk dlm sejarah sepanjang berurusniaga beli secara online ni. 1 kali dari best express. yg 1st parcel ambil masa smpai seminggu lebih. dan yg kedua ni dah masuk 14 hari langsung tak gerak2 dari hub. makan gaji buta. elok siasat syarikat ni sbb aniaya & scam orang.
I wouldn't ever give a star to this courier service company – Best Express, Your services is super slow and very bad.
I would not recommend anyone to use your service. is very bad experiences for me .
I share my experience here and is nonsense for me.
At first, I checked from Taobao website my parcel reached in Malaysia, and Taobao did place a phone number that is Best Express hotline phone number. It status estimate I will get my parcels around 1-4days.
So I just waited for it. The next day 2 Dec 2022 I tracked that my parcel status was – in Best Express Shah Alam Hub on the way to SC KL BIN1 – I assume approximately 3 more days I will get my parcel.
On 3 Dec 2022 my tracking show me, 9.28pm my parcel reached SC KLBIN2 which in KL area drop point service center , no in Shah Alam Hub warehouse. Should be my parcel will send to me by that day. But at 1240pm, my parcel suddenly sent back to KL Hub Shah Alam. I wondering why then I called to their hotline 03-87033101. A lady told me that drivers sent to wrong station, thats why they sent back to Warehouse. I like ok…. hmmmm…. i proposed that lady may I self-pick up my parcel by myself at warehouse Shah Alam, I no need Best Express driver to me. She told me cannot pick up at warehouse, need to wait for driver sent to me, so I like ok….. hmmm…. and I waited.
After few days no status in tracking system, I made a call to Best express hotline again. A guy told me he will file a report to Best Express , ask them send my parcel asap. On 7 Dec 2022 958am, my parcel was just arrive at Shah Alam Hub ?? But at the same day 836pm, my parcel from Shah Alam Hub warehouse on the way to SCKL BIN2. Then ok, so means my parcel is moving, i choose to wait the driver send to me.
On 9 Dec 2022 637am, my parcel reached SC KLBIN2, in KL area stop point again. But on 827am , suddenly the driver sent back to Shah Alam Hub warehouse again !!!!!!! What the hell you guys doing???!!!!
Its been twice time you guys doing the shit thing, First time I can forgive, but did the same shit twice, R U KIDDING ME?
So I called their hotline again, somemore 9 Dec is Friday , mostly people working like chill day, so they no much concern, this time is a lady, She told me because my parcels needed to send by third party , like JnT courier or GDex courier services, so is no send by their Best Express driver. I like What the hell ?? So means my parcel through so many couriers but end up I still cannot get it.
That time I still control my temper, because that lady told me she will get back to me where is my parcel, because system showed that my parcels is at Shah Alam Hub warehouse. I called them on Friday morning 9 Dec 2022. I waited them until whole day, nobody called, Its ok, Since Friday I forgive them first due to I need to catch my flight to other states on Friday. I planned to call them on Monday morning.
On 12 Dec 2022, is a wonderful day double twelve. I called their hotline AGAIN 03-87033101. This time is a lady. Before this every time I called them , for sure they will apologize. This time same plot same skills same shit again, Apologize then start to create thousands of reasons.
So this lady told me that my parcels sent back to Shah Alam Hub warehouse, she need to file a report to investigate , probably my parcels is LOST or DAMAGE.
My emotional incontrollable. I scold that lady with bad words and all dirty words for sure including MTFKER. Why I wait for so long end up you told me lost or damage ? is that my concern?? My parcels was with your company and from China shipping to Malaysia dont have any issue at all, but end up you told lost or damage ?? KIDDING ME ??
I asked her how long she can give me an answer ? She said ASAP , MTFKERR !!! If I waited you , for sure no day no night no future. I grabbed my key and straight away to Shah Alam Hub. I follow the address and showed that 12 Dec 2022 is Selangor Public Holiday. I dont care anymore that time. Luckily they still have somebody working that time.
I went to their office and a lady named Kherlin came out. I tried control my temper dont present any bad words to her. Luckily she really calm me down. I really frustrated due to the term keep on in my mind LOST or DAMAGE. Kherlin helped me checked and called to those driver I think. I told her if today I didnt get my parcel i will sit here and wait until I get my parcel status clearly. She really helpful, she helped me tracking my parcels and she sent me where I should pick up my parcel. YupSS.. yesterday I pick up my parcels at Loke Yew stop point. No lost or Damage. Is so Lucky.
For me, this experiences is suck. Is ridiculous and nonsense this courier company.
My advice to Kherlin (She still working in Best Express office), you better change company, get a new job, dont work for Best Express anymore.
My advices to Best Express Malaysia, 2 choices
1. Shut down your company, your company services WORST! dont waste your time.
2. Please manage well your company. If not you will keep getting more and more complains.
My advices to public, think twice, third forth time is you are using this company courier services, If you dare to challenge. Probably your parcels LOST or DAMAGE or PICK UP or DELIVER UNKNOWN or anything else.
GOOD LUCK.
Have been waiting for my parcel to arrive for more than a week now and they had the audacity to tell me that it has been delivered at NINE PM on December 1st when I hear no sign of my door bell ringing even during the day time too? What kind of shitty ass courier is this?
Seller book 11.11, but BEST EXPRESS ambik 18hb. Tidooo ke? Alasan overload acikkk kau. Dah ambik 18hb Masih lagi peram kat shah Alam. Now dah 20hb Hantar barang around selangor je. Mengalahkan barang nak ke oversea. Even oversea taking 3 day je sampai.
x layak dpt 1 star pun! plg teruk! 4x missorted okay delivery..guna pula outsource yg ntah apa2..nombor outsource pn xda!
9/11 : sc(klbin2) ❌
11/11 : kltul ❌
14/11 : kltmw ❌
16/11 : sc(klbin2) ❌
19/11 : sc(klbin2) (cubaan kali ke5 dah)
SC(KLBIN2) dah byk kali ambil parcel ni..dah tau x boleh hntr, kenapa p ambil?! byk kali call HQ dah! take note la! jgn p amik lagi parcel aku kalau tau2 akan patah balik ke HUB!
willing nk self collect kt Hub, x kasi pulak! alasan parcel krg drpd 2kg x boleh collect! kena tggu juga parcel sampai kt kita kata HQ! tggu sampai abg jamil mampus kot!
parcel lain beli waktu yg sama, guna alamat yg sama, selamat terima dah!
HQ x membantu lgsg! better tak wujud la kurier ni! menyusahkan pembeli..aduan dkt SKMM done ✅ hrp ada tindakan atas kurier ni!!!
Best ekspress is VERY BAD EKSPRESS!!
status delivery dia masih on the way.. lebih 24jam driver (SGKALITAS/0194075049) bawa parcel aku.. meronda ke apa? kalau tak boleh nak hantar barang, tak payah buka company nih, yang tukang hantar barang pun kalau rasa payah nak hantar barang, berhenti kerja. tak payah nak kerja, menyusahkan orang lain je nak tunggu2.. Dah la peram barang orang lama2, status delivery pun bohong je. call tak angkat. ba alif ba ya betui la korg ni