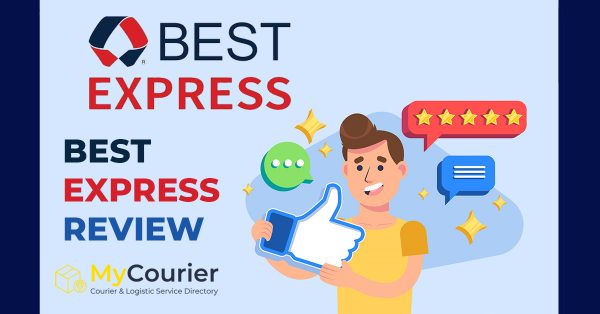 Check Best Express Review on delivery time, shipping rate, customer service, driver attitude and more, reviews are sharing by customer's experiences. Please feel free to comment your user experiences of Best Express Malaysia, are you recommend to other users? 
Reviews on Mycourier.my are written by users from Malaysia. Anyone with a service experience can write a review to Skynet Malaysia. All reviews are published instantly, No censoring, No delays, and transparent!
Share your review on Best Express Malaysia now!
0.5 out of 5 stars (based on 27 reviews)
Latest Best Express Review
Delivery man so lazy to send my parcel at my office level, he will left at lobby only. It always deliver at the wrong tome (not during office hour) and keep delayed for few days. For three days it said out of delivery and status change parcel delivered BUT I DID NOT RECEIVE ANYTHING. Frustrated with "BEST" courier service 😡
BAIK TUKAR NAMA JADI "WORST EXPRESS". KALAU TAK BOLEH BUAT BUSINESS TUTUP AJA LA KENAPA MENYUSAHKAN ORG. JGN BUAT KERJA MACAM BODOH!
Encourage all the people don't use this BEST EXPRESS LOGISTIC SERVICE
Very bad!!!! Waiting so long time and after told me the parcel lost edy
Izit the staff stole our parcel????????
negative 5 stars i would give. USELESS. SUCK, BAD COURIER SERVICE EVERRRRRRRRRRRRRRR. stupid courier. stupid agent bukit bintang. suck, close down la weyyyyy
If i could give it negative stars, I would.
Parcel arrived at hub on 17/11/22.
Today, 23/12/22, more than a month later, still haven't received my parcel.
Yes I've filed multiple complaints.
Same response everytime.
"Parcel is not available to be self collected, we will escalate the issue and get it delivered to you within 3-5 working days".
Sigh.
0 star
6days ago courier until now keep asking me waiting. What the services of courier?
Tak layak dapat 1 bintang. paling teruk dlm sejarah sepanjang berurusniaga beli secara online ni. 1 kali dari best express. yg 1st parcel ambil masa smpai seminggu lebih. dan yg kedua ni dah masuk 14 hari langsung tak gerak2 dari hub. makan gaji buta. elok siasat syarikat ni sbb aniaya & scam orang.