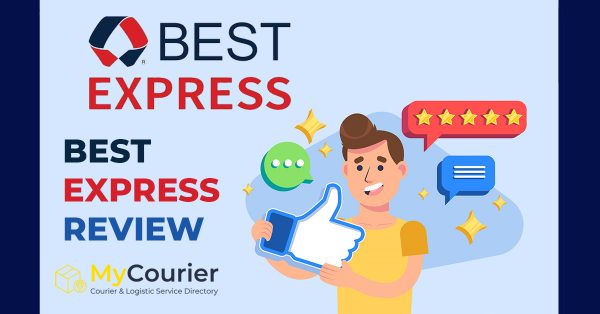 Check Best Express Review on delivery time, shipping rate, customer service, driver attitude and more, reviews are sharing by customer's experiences. Please feel free to comment your user experiences of Best Express Malaysia, are you recommend to other users? 
Reviews on Mycourier.my are written by users from Malaysia. Anyone with a service experience can write a review to Skynet Malaysia. All reviews are published instantly, No censoring, No delays, and transparent!
Share your review on Best Express Malaysia now!
0.4 out of 5 stars (based on 113 reviews)
Latest Best Express Review
Is there anyway we can give them NEGATIVE star?? One of the worst after J&T Nationwide. When you call they don't answer. When you send them WhatsApp msg on Friday asking for your parcel, they say will deliver on Monday. Then when you track your parcels on Saturday since it's Public Holiday (16th September), it says FAIL TO DELIVER DUE TO CUSTOMER NOT AT HOME ADDRESS. WTF!! Hell Best Express DON'T F'ing LIE!! Not the first time they reply customer the same way, shows they do their lazy job but infarcts they didn't even do it. Waited whole day for your parcel for it to be delivered 4 days after it arrive destination. Miri town is not as big as Kuala Lumpur. Better sacked your staffs in office and all your riders. What a lazy ass
tukar la jadi TAK BEST EXPRESS.
Pundek thamby driver (016 7610109)tak nak hantar barang ke rumah saya lagi nak mintak 20 ringgit baru nak hantar ! Saya dah bayar courier fees ni !
Worst courier experience I've ever encountered. Package missorted, went on a merry go round to PJ, Shah Alam, KL, back to PJ, attempted delivery in PJ, then to KL, Shah Alam, attempted delivery in PJ again, missorted, etc, etc. Called their customer service, nobody answered, informed them by email of the issue, still continued the merry go round. Indeed amazing!
Terrible delivery service. Updated as Customer is not at company address at 23:33 Hrs. The delivery person didn't even contact me. Simply updated the reason at night. Fyi, we do have guards receiving parcel on our behalf. It's clearly a lie. Still no sign of my parcel the next day. This is not the first time having bad experience with Best Express. You should change your name to Worst Express! I am still waiting for my parcel.
The WORST piece of shit courier company! Run by MORONS and monkeys ???
All my parcels from china, bought in Shoppe are being returned back. Simple office address. Shoppe should terminate this fucking company asap!
Paling pundek! Multiple failed delivery attempts my ass! Kau tak try hantar pun and kau tak call pun. When we called your CS, tak helpful langsung! I personally nak pergi ambil kat your HQ because I need the parcel tapi tak bagi cakap tak boleh. Courier service paling tak guna. Improve your f service or bankrupt lah!