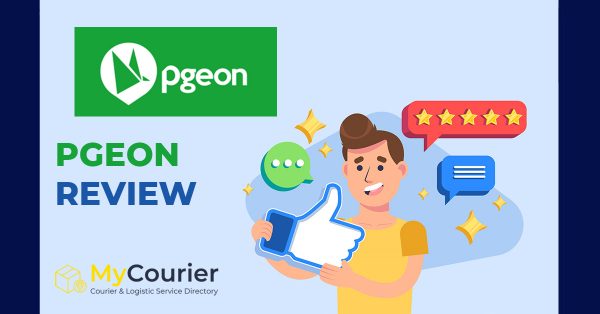 Check Pgeon Delivery Review on delivery time, shipping rate, customer service, driver attitude and more, reviews are sharing by customer's experiences. Please feel free to comment your user experiences of Pgeon Delivery, are you recommend to other users? 
Reviews on Mycourier.my are written by users from Malaysia. Anyone with a service experience can write a review to Pgeon Delivery. All reviews are published instantly, No censoring, No delays, and transparent!
Share your review on Pgeon Delivery now!
0.8 out of 5 stars (based on 50 reviews)
Latest Pgeon Delivery Review
i dont even wan to give a star, they dont deserved it. parcel already update 9 times say out for delivery, tapi receiver tak terima langsung!!!
THE DELIVERY KEEP RESCHEDULE! This is my first experience with pgeon delivery. Very bad service. NOT RECOMMENDED AT ALL. Still not receive the items .
Parcel went missing after customer service keep saying waiting for operation team's response for weeks. Couldn't ask for claim without invoice. Total loss.
They collect your package and then they sit on it and wait for it to hatch… for days and days
Next time I order anything online, I will tell the sender I will only buy their item if their courier is not Pgeon.
Really bad service. My order is send since 12 dec 2022 but until now did not receive yet. Status out for delivery 6 times..but never received
Bad service, late delivery, scammer
The worst, I will not use anymore. My parcel only 2kg, but charge me 6.20kg amount. Really scammer
The delivery person even started cursing after he was told to deliver the parcel to office. This person, LOOI BENG HOE from penang (019-4451909) should be barred from all delivery platforms.
The worst courier I have seen. Parcel set to deliver on a date even sent an email with tracker and waited until night time still no arrive. Called customer service and said will deliver by next day and nothing comes. Same answer when calling the next day and so on. Arrived a week later without informing or anything. If you ever consider using them please think again:)
I have used many other courier services, but is as bad and messed up as PGEON. And their customer service, wow, just took it up a notch. My parcels sender sent out the item from Penang on Monday morning. And by Wednesday, it has reached Kepong Hub. I am staying in Damansara. But until today, the status is the same, which is "Parcel has shipped out from sorting hub". So this morning, I called PGEON and asked the status, the staff said it has been sorted but not sent out, and she will put a request to expedite. This evening when I called again, I spoke to this staff named Arvind. Well, he claimed to be the Team Lead, and if he is, then I can see why their CS is so bad. I asked him the status, and he said the same thing. I told him that is has not changed for 2 days, and I want an update. He keep repeating that he has sent a request to the Kepong team, but awaiting update. I asked when can I get an update, and his answer was "We will update you once we receive the update". That was his only answer the whole way. I then offered to go self collect. And again, he said he need to check. And I asked when will I know if I can collect. And again, his answer was "We will update you once we receive the update". No timeline given. Nothing at all. Sadly, all other parcels I ordered, using different couriers, has been sent out. But PGEON, nope. Apparently I will only get an update you once you receive the update, and no one knows when you will get the update. Just an overall "WOW" experience.