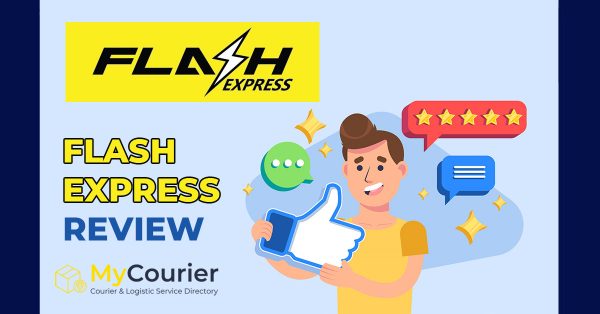 Check Flash Express Review on delivery time, shipping rate, customer service, driver attitude and more, reviews are sharing by customer's experiences. Please feel free to comment your user experiences of Flash Express Malaysia, are you recommend to other users? 
Reviews on Mycourier.my are written by users from Malaysia. Anyone with a service experience can write a review to Flash Express Malaysia. All reviews are published instantly, No censoring, No delays, and transparent!
Share your review on Flash Express Malaysia now!
0.6 out of 5 stars (based on 114 reviews)
Latest Flash Express Review
complaint kat sini xguna..dorg buat buta kayu je,,complaint dekat MCMC..
Buto hg la babi..call pon dak apa pon dak tau2 return ke seller hram jadah tui..pasni klau hampa mai antaq parcel aq takmau ambik dah ikut hang lah SERVIS CAM ANAK HARAM buto
parcel in transit lambat gile!!!!!! dahlaa lamee!!!! aku order brg pakai duit tau bkn daun!!! service pn slow sgt ii! ape ni flash sumpah x professional laaa.Please la dah ramai kene mnde ni.Tau kerja semue org pn kerja jgk.n mmg tugas kau deliver brg ape seme.jnt tu xde prob pn yg psti klau delayed ke ape ii mesti di inform. flash ni no information trus lostt ….please jgn buat gni naye org wee.. Kalau rse nk keje cincai ii better x pyh la flash ni..
Weh ingat aku je kena, baca review betul la servis hauk ! Apa benda dah 3 hari order, takbergerak langsung dari klang tu. Kau peram parcel aku buat pekasam ke
Why my parcel got stuck in transit for 4 days? And now its been a week i didn't receive my parcel 🙁
From my encounter, my parcel delivery man is very responsible. They would call to inform me when they can't send my item on that day.
when im not home, they called me.. i told them to put inside my mailbox, they even recorded a video as proof for me.
Nice ! 🙂
Removed FLASH dr TIKTOK & SHOPEE bcs driver is horrible. Bawak isteri anak guna van flash, langsung tak follow SOP taknak scan parcel masa kutip & cheat lupa bawa scanner ke apa2 mcm alasan banyak jer… sbb supervisor outlet tu dh approved takya follow SOP company, jadi sop ni utk apa? Kena bagi KOSING Star
Aku ni firstime beli guna kurier flash nii . Aku beli barang 4/11 tapi sampai hari ni (10/11) barang aku taksampai sampai lagi . 8/11 out for delivery pehtu tetiba fail deliver sebb call cust tadapat , eh bodo hg call pun tak . B*bi betul . Lepastu smlm 9/11 dia baru call tnya rumah dekat mana , kita dah bagitau jalan apa semua , tunggu punya tunggu 6 lebih dia call lagi , dia cakap 'abg barang hntaq esok (10/11) boleh sebb office nak tutup' eii panaihh aku dengn flash nii , kalau jnt pukul 7 lebih pun dorang hntar barang lagi tau . Bodo punya flash . Tutup jlaa kalau menyusahkan org . Nama jaa flash express . Express celah mana tah laa service pun LEMBAB BASI !
SEKIAN TERIMA KASIH ..
Lambat sangat kurier ni!!! Dari jam 9 pagi berlepas samoai skarang dah jam 7 malam!!! Stor Flash ekspres delay rumah i. Bust apa ni?? Duduk mangkuk tandas seharian ke???? Oi I Nak barang I!!!!!!!!
Staff flash sgt kurang hajar , tlg jgn laa masok area sg udang melaka lagi !!! bkn skali kene .. sesuka hati nk maki hamun org xikhlas jgn keje !!! biadap