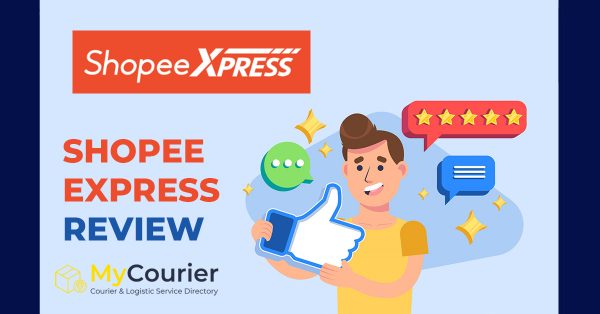 Check Shopee Express Review on delivery time, shipping rate, customer service, driver attitude and more, reviews are sharing by customer's experiences. Please feel free to comment your user experiences of Shopee Express Malaysia, are you recommend to other users? 
Reviews on Mycourier.my are written by users from Malaysia. Anyone with a service experience can write a review to Shopee Express. All reviews are published instantly, No censoring, No delays, and transparent!
Share your review on Shopee Express Malaysia now!
1 out of 5 stars (based on 11 reviews)
Latest Shopee Express Review
The Customer Service of the call center is courteous but helpful in no way. What is the purpose of having a helpdesk for parcel updates if all they do is relay the update status, as in Shopee apps? My package has been in the warehouse for days without an update on the apps, are you serious? And all they can say is "if the arrival date has already been overestimated, simply request a refund." Imagine taking more than 1 week to deliver a parcel from Selangor to Selangor.
What is the point of having a courier service if you waste the time and energy of your employees and your customers? If you wish to compel your customer to use your service, we have no objections, but please do a better job. What is the point of paying so many actors to promote your platform if your system is so disorganized and out-of-date?
People are simply complaining about your "express" parcel service, as evidenced by numerous online reviews. I suppose my opinion is not particularly pertinent, but I am certain that this is the last time I will use Shopee Express. All dissatisfied customers' ratings were changed to a five-star rating in the Tracking More, which is reprehensible. It is beneath contemptible not to acknowledge your company's shortcomings.
At the very least, Shopee Express isn't lying when they say they're "express" – in making customers lose faith in their service. Good job Shopee!
Perap barang orang lama kama kat cheras hub dekat 1/2 minggu tak sampai walaupun barang dari malaysia juga!! Teruk betul courier Shopee ni bagus lingkup je. Tulis situ parcel out for delivery tapi tak sampai sampai kesudahnya jadi unsuccessful melebihi waktu operasi?? Lanciau
Macam mana boleh letak nama shopee express.. buat malu nama express je.. sepatutnye shopee super slow..
Since shopee force all the seller open shopee express courier, now all my parcel with shopee express takes 2 -4 weeks to arrive / lost …. Terrible
slow snail delivery sorry
teruk… memang sgt2 teruk.. x layak dipanggil express.. selalu hold customer parcel.. smlm dh sampai hub senawang pukul 7pg..estimate delivery ptut harini.. puas tggu.. sudahnya x nampak bayang pun.. bkn sbb alasan musim perayaan pun.. mmg slalu lambt la shopee express.. slalu hold lama2..
Bad service from Shopee Express Hub Bahau. My parcel is out for delivery so many times & then, the attempt is unsuccessful without any reason. I'm at home, not going anywhere so it should not be any issue from my side. So what's the problem. You should not called yourself express. Really disappointed.
Pracel stuck in cheras hub for weeks !! Do not order shopee in KV area!!!! Have money to get super star but cannot choose courrier!? shopee express courrier system is broken!!!!
terok shopee express ini…sudah dalam hub 5 hari di jasin…belom mau keluar lagi ke…? express apa ini…?
REALLY TERRIBLE!!!!!! parcel at sorting centre so many days. so slow and no progress at all