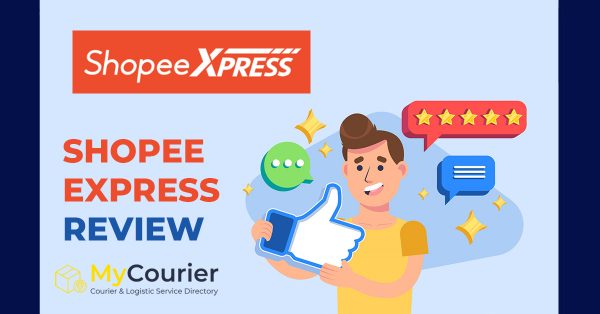 Check Shopee Express Review on delivery time, shipping rate, customer service, driver attitude and more, reviews are sharing by customer's experiences. Please feel free to comment your user experiences of Shopee Express Malaysia, are you recommend to other users? 
Reviews on Mycourier.my are written by users from Malaysia. Anyone with a service experience can write a review to Shopee Express. All reviews are published instantly, No censoring, No delays, and transparent!
Share your review on Shopee Express Malaysia now!
0.8 out of 5 stars (based on 95 reviews)
Latest Shopee Express Review
No words can describe the level of service provided by shopee xpress. Parcel stuck at sorting center for 2 weeks with no updates. One can only wonder how they can remain in business today (May 2023). Businesses are striving to improve but shopee is going backwards. The level of service just shows that they have a lousy management team. The CEO and director probably has no idea what is going on below thus continuously providing the lousy service delivery. I have the urge to vomit every time I hear or see a shopee advertisement nowadays. You have been warned! DO NOT buy from shopee as long as delivery is being handled by shopee xpress.
You will feel like giving every single one of shopee xpress staff a tight slap at the back of their heads for not doing their job properly. Updates are extremely slow to a point where it defies any logical explanation. For an item that should only take a maximum of two days to deliver, this is already the fourth day waiting. I cannot accept your explanation that service is disrupted due to floods. This is just an excuse to work slower. I think you don't have any SOP or system in place to keep your drivers and workers in check. Your delivery service is the worse. Do something about this, Ian Ho!!! 22 May 2023.
SHOPPEE XPRESS, WHAT A TERRIBLE SERVICE!! took 9 DAYS to deliver for local shipment! even my overseas goods takes 5 days only u a**h***! SAY NO MORE TO SHOPPEE XPRESS!! Hi J&T 👋🏼
Teruk barang bulan 3 skrng bulan 5 still tkjumpa!! Tkhantar pun!!
asal nk raye je lembap korang ni nape dh la x puasa pastu biat keje lembap
SPXMY032223620583 barang ni bila nak sampai..beli kurma..tp x smp lg