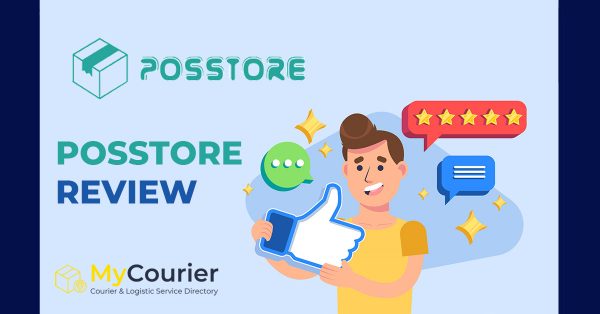 Check Posstore Review on delivery time, shipping rate, customer service, driver attitude and more, reviews are sharing by customer's experiences. Please feel free to comment your user experiences of Posstore, are you recommend to other users? 
Reviews on Mycourier.my are written by users from Malaysia. Anyone with a service experience can write a review to Posstore Malaysia. All reviews are published instantly, No censoring, No delays, and transparent!
Share your review on Posstore Malaysia now!
1.5 out of 5 stars (based on 35 reviews)
apa ni perkhidmatan.. dari 8/11/2022 hingga 17/11/2022 barang x sampai2… perkhidmatan currier PALING TERUK dlm malaysia.. bagus korang tutup perkhidmatan dari menyusahkan org lain…
一间很烂很没有责任感的公司,打电话也不接,说三天working day会到,结果5天都还没收到!收皮啦!
Teruk betul. Even worse than poslaju. Sabah Posstore branch is ok, no problem at all. But Semenanjung area punya Posstore really like sh*t. It already arrive at the hub but perap my parcel there almost 5 days. Wanted to go and pick up by myself but their so called Live Chat is s*ck!! Never seen and ofc never reply. What kind of service is this??? If you are lazy to deliver, contact us so that we can pick up ourself!! Worse, better you tutup kedai la like this.
very teruk。18/10hantar keluar 25/10belum sampai lagi barang saya。ini company tak boleh pakai lagi。。very teruk laa
太差了这间快递。有问题联系不到负责的区,打电话也不接。自己要亲自去拿都没办法。没遇到过这么差得了
My case lagi worse… Seller posted on 4/10 but till today 20/10 yet to reach me… What a sucks service… Never experience such terribly courier before..
Very bad service About 1 week still I don't get my parcel…and updated status delivered…but not delivered….what is this ….worst service…I will never n ever use this service in future….
I wanted to give 0 star!! YOU GAVE ME LOST A 500k BUSINESS BCOZ OF YOUR DAMN FREAKING SLOW SERVICES DELIVERY!!! I would never never never introduce any of my friends from Penang to use your service!!! I'm so damn fucking piss off!!! POSLAJU is not that worst than you!!!
when call the phone number given , they are not even want to answer , or reply watsapp also. parcel out of delivery , but x received yet more than 2days . how come ? if alot parcel also, you can still update to yur customer or in tracking system. why very irresponsible. we not use your service for FREE, we pay for it . Please be responsible. Please improve your service. if not better closed the POSSTORE. the star i given bcuz of this hell system
Very irresponsible way of delivery.
First, did not inform on the day of delivery. Then when delivering the package, the courier person did not get acknowledgement from customer. Leaving the package in front of the gate and left without notifying customer.