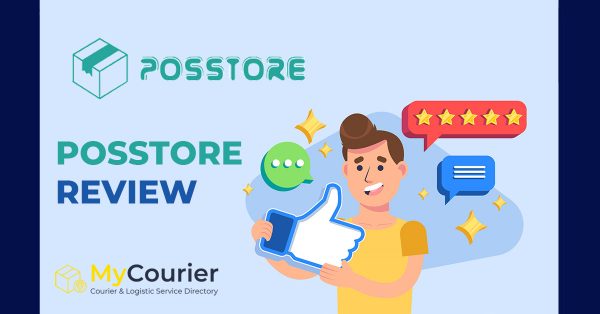 Check Posstore Review on delivery time, shipping rate, customer service, driver attitude and more, reviews are sharing by customer's experiences. Please feel free to comment your user experiences of Posstore, are you recommend to other users? 
Reviews on Mycourier.my are written by users from Malaysia. Anyone with a service experience can write a review to Posstore Malaysia. All reviews are published instantly, No censoring, No delays, and transparent!
Share your review on Posstore Malaysia now!
1.8 out of 5 stars (based on 26 reviews)
Very irresponsible way of delivery.
First, did not inform on the day of delivery. Then when delivering the package, the courier person did not get acknowledgement from customer. Leaving the package in front of the gate and left without notifying customer.
Delivery of an envelope of documents within major towns in Sarawak that is less than 450km apart took more than 6 Days to deliver! The audacity and attitude of the employees are outrageously appalling! Literally, the worst courier service I have encountered so far, what was worst is even an express mail postal is faster than them!
Service sangat slow,kuala lumpur ke sabah lebih seminggu parcel tak dapat2 lagi… Rugi byr postage mahal tapi service mcm ni..
Great Service – Delivery Service from Johor to Selangor within a day. Kudos
very bad service.. 11 days passed, i haven't receive my parcell..
until now not yet receive the parcel.
ship out on 7th Feb until today dont know the status.
Very slow,pos barang dari subang ke puchong pun smpai 3 hari mat🙂
Terrible service👎🏻👎🏻👎🏻👎🏻👎🏻
The courier guy lazy to get parking and just simply leave to parcel to unknown security guard and not deliver to the parcel to receptionist. I did call back immediately to the guy, he blames me not answer his call. I told him should deliver to the receptionist, cannot give an excuse to said that lazy to get parking. The guy shout at me, ask me go to search the parcel by myself! #POSSTORE >>>> Is it the correct way that you train your staff to leave the parcel to unknown person due to his laziness to get parking and put blame on client?? If that is the way…you should consider to CLOSE your business…👎🏻👎🏻👎🏻👎🏻👎🏻
Ego customer service, never want to admit their problem, just blame customer don't understand the situation.. only a Xmas holiday, they need to postpone delivery to almost 1 week, super slow arrangement.
courier paling lembap yg pernah sy jumpa & guna.. Bila call coustomer service tak angkat. Sampah punya courier! Not recommended!!!!