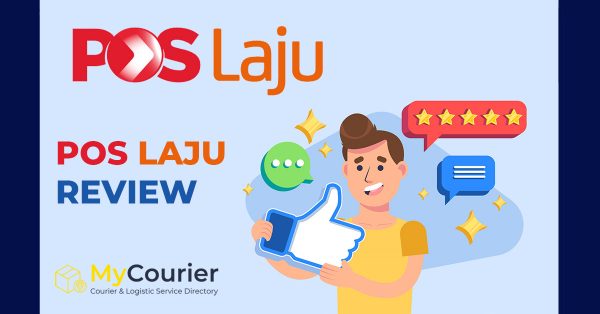 Check Pos Laju Review on delivery time, shipping rate, customer service, driver attitude and more, reviews are sharing by customer's experiences. Please feel free to comment your user experiences of Pos Laju, are you recommend to other users? 
Reviews on Mycourier.my are written by users from Malaysia. Anyone with a service experience can write a review to Pos Malaysia. All reviews are published instantly, No censoring, No delays, and transparent!
Facing delivery problems or parcel missing issues? Or even poor customer service? Share your review on Pos Laju now!
0.8 out of 5 stars (based on 12 reviews)
Mail will never reach it's destination. Sad that it has to be our National Postal Service. Worst part there is no business integrity. Pointless choosing a slight economical delivery partner mean time the parcel will never reach it's destination. Basically a redundant service.
Very very very bad courier service.
I cannot recommend it to someone .
I sent a document just from Malaysia to China. The document got missing on the way and I lost everything including time and money. Just for one agent to call me two months later and say the item has been delivered. Till today, nothing was delivered
Terrible service. My parcel is urgent, it got stuck at custom. Fine, I did check with their bot for custom clearance doc after arrival, it says within 2 days I can get the doc. 2 days pass still havent get, have to chase their CS for the doc then 3rd day only got it. And then still waiting for 1 week parcel yet to come. Today Saturday I check their office should be open today, but my parcel has been stuck at sorting since yesterday afternoon! Dissapointed.
Worst courier service in Malaysia i have ever seen.
saya tunggu brg seminggu lebih and tracking number pun tak berkesan. First ckp delivered soon tapi tiba2 ckp parcel dkt sabah sptutnya deliver to sarawak. then sampai skrg takde update lgi dri tracking tu
The staff at the counter was so rude , and no proper language 🤬 treat me like child .
Worst courier service ever, International couriers don't make too much hassle, but pos laju services is becoming more worse.
Such a bad service I ever seen in my life…Send the parcel to my guard house but didn't call to inform me…puihhh service teruk
zero star for you.
they said 'delivery attempt failed coz no one at home'. its a lie coz everyone was home, but no postman came. nobody rang the doorbell. we were all in the living room the entire day.
calls to help centre and AskPos didnt help at all. nobody to assist u, repeatedly tell u the same thing – failed attempt, will deliver tomoro. stupid. if u are gonna tell me what i can ownself see at the tracking , i dont have to call u guys la right????
Poslaju never improves. sooo many people complained about the same thing yet the same thing happens over and over again
please buck up la. sucks max.
i have 2 parcels that are missing there. My friend also. It was a nightmare to use poslaju to pos in sarawak. our parcel got torn and not in good condition when she receive.