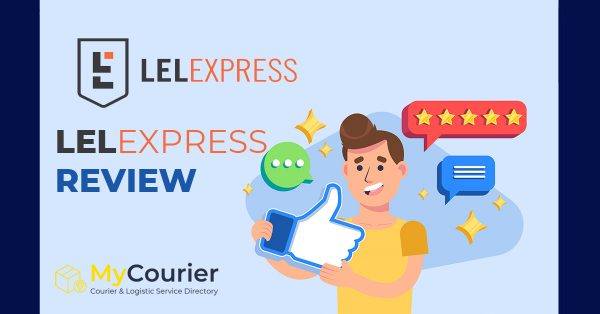 Check LEL Express Review on delivery time, shipping rate, customer service, driver attitude and more, reviews are sharing by customer's experiences. Please feel free to comment your user experiences of LEL Express (Lazada eLogistic), are you recommend to other users? 
Reviews on Mycourier.my are written by users from Malaysia. Anyone with a service experience can write a review to LEL Express. All reviews are published instantly, No censoring, No delays, and transparent!
Share your review on LEL Express now!
1 out of 5 stars (based on 43 reviews)
Latest LEL Express Review
Very bad services throw my pacel and i tell that guy my pacel have fragile sticker there if my item spoil who responsibility?that guy give me a bad answer that I'm experience won't damage i pay back then run away and challenge me you open now if damage i pay u
hello lazada what is wrong with you, ur delivery is amazingly slow, delivery speed is crazily slow!
I would like to make a complaint on the delivery guy name Muhammad Jamrie Yusri.. He sent a parcel to my kid approximately 12.53 today, unfortunately he called twice, but my kid didn't aware and didn't pick up the calls. And he damaged my mailbox's cover and put the parcel in to the mailbox. These is very irresponsible, he could bring back the parcel and send again tomorrow, another way, our residency had actually prepare a temporary parcel storage for those receivers that not able to collect the parcel. And I would request for an immediate response from you on what are the action will be taken on this guy in this issue
i have purchase plenty of stuff during 12.12 including a phone and all of my purchases parcel has arrive but not the phone and it supposed to ship by then but it has been at sorting centre for 10days. upon contact customer service via fb they dont have an answer. courier is LEL MY. lousy as hell especially the puchong sorting centre. worst ..
On 14th Nov2021, I bought Kf94 face masks 5 package with my order ID is 311264945181812 on Lazada app.
Unfortunately, the delivery service was inadequate as the courier wasn't performed properly, he was JUST SIMPLY PUT MY PARCEL INSIDE THE GATE AND WITHOUT ANY NOTIFICATION. (Ps: it had happened so many times). Pls do lemme know if any additional information are needed.Looking forward for your reply and a resolution to my prob.
Thks.
Most fucked up express ever
The courier sent my boxes to someone's else house…luckily the owner called me informing me about them…he said it happens a lot of time..they just left them at his house. I' very sent the pictures of tracking number to kota bharu office website already…I called but no one answered maybe because today is weekend but the boxes were still sent today
one of top CCP premium yet most slowest , even poslaju mailing are better
Algafri Hasyim courier delievery man, bad attitude and suck service,lel express no need improve,just go your hell bankcruptcy!
Bad, slow and terrible. I've purchased 3 items in a bundle from a different shop on the 17th of September. All of my items arrived at the distribution centre near me at 20th. Haven't received my items up to now. First and last experience here on lazada.