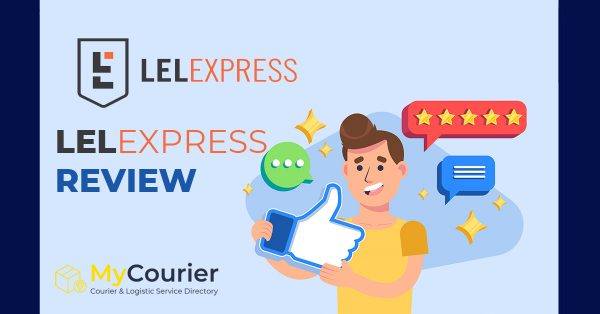 Check LEL Express Review on delivery time, shipping rate, customer service, driver attitude and more, reviews are sharing by customer's experiences. Please feel free to comment your user experiences of LEL Express (Lazada eLogistic), are you recommend to other users? 
Reviews on Mycourier.my are written by users from Malaysia. Anyone with a service experience can write a review to LEL Express. All reviews are published instantly, No censoring, No delays, and transparent!
Share your review on LEL Express now!
1 out of 5 stars (based on 72 reviews)
Latest LEL Express Review
LEL Express
VEB 5169
This VAN LEL Express always cut queue and wrong way at jalan pipit taman bentara jenjarom around 730am to 8am. selfish driver. you are late doesnt mean you need to cut queue. every car line up but u always cut the line and make road become busy cause of your attitude. LEL express please take action on your rude driver.
Lazada driver cancel my order without permission.
I didn't receive any call or message regarding delivery, only get notification from app said my parcel out for delivery, but around 4pm status changed to delivery fail and recipient request cancellation!!! WTF 🤬
Next time delivery parcel inform dulu. Main letak je barang customer hilang siapa nak tanggung. Bengong ke
Lex my service at KL so bad. Hold the parcel for more than 1 week at the center. Called. Complain. In 5 mint receive a msg that your parcel attempt to deliver today. Without coming to my house they simple cancel the oder and tell "attempt to deliver the parcel failed due to recipient reject at doorstep. Is that lex KL continue to provide this kind bad service? I saw lot of complains in review box but why still don't have any changes in their service? What lex my manager doing?
Very bad courier service this year area in Setapak KL…Lazada please wakeup…😝
LeL express driver attitude is shit. When they made delivery to my house, they kept pressing the bell continuously for 5-6 times and not giving us time to come to the door. When we tell them off they said we got no right to scold them but they can give such shit service. Never experienced such shit service before.
My company orders all delay at least 1 week ++ from the actual display date recently, This Flash Express duno do what at sorting hub need 1 week ++ just to sent out.
Really disappointed. Please do not use low performance company just because of cheap. All customer will run away.
I didnt realize lazada changed delivery partner to this courier. When item arrived my nearest hub by lex delivery smoothly, i was still very impressed by how efficient and fast lex moved along. Until then, nightmare started, they distributed the items to this courier. The items then sent to a further hub than my area. Then no updates. Then three days later, finally updated, sent back to my nearest hub. Then no updates. Then finally sending out, but send to a WRONG house! Good thing i did screenshot the driver's tel number before it disappeared after shipoing success. I then called the driver, and good thing i found out early, and the driver was still nearby to drive back to the wrong house. Good thing that wrong recipient was honest enough to not opening and occupying my items. Good thing he was willing to return those wrong items and didnt act greedy. Good thing after keep connecting and bugging and giving pressure to the driver, he finally sent those items back to the right adress. How ever, the sent proof and picture in the app is totally wrong! Wrong picture of my house, wrong address, wrong recepient, only the items are correct in that photo. These items were supposed to be given out as gifts, and they are a bit pricey, i was sooo lucky to have them back. i could not believe such incident happened. The driver didnt check the identity of recipient before dropping items, and didnt check if the address was wrong. What if the item was some thousands bucks costed phone or latop or bags? Who is goung to take the responsibility? Seller? Customer? Lazada? Driver? Dang! I am very cautious now and will not go again for expensive items if lazada keeps using this courier as last one mile's delivery. I never had any issues with lex beforehand. And now with this new courier partner, just first time delivered my item, and such thing hapoened. I am very doubtful with the service and no, i could not trust again!
place order on 16 May, reached Pasir Gudang on 23 May, and till now 31May, the item still yet to deliver.
Check Lazada to cancel the order, they claim no cancellation allowed after ship, only able to cancel at door step, now i dont even know will i receive my parcel.
Went to the Pasir Gudang branch to check, they said my parcel was sent back to Puchong due to no rider at Pasir Gudang area, what the hell???
Lazada ask me to wait until 9 June, from Selangor to Johor need to take 1 month for delivery, their platform even claim 2-4 working days to deliver from Klang Valley to non Klang Valley.
Even my parvel from China already received which order later than it.
Suck Lazada, Suck LEX.