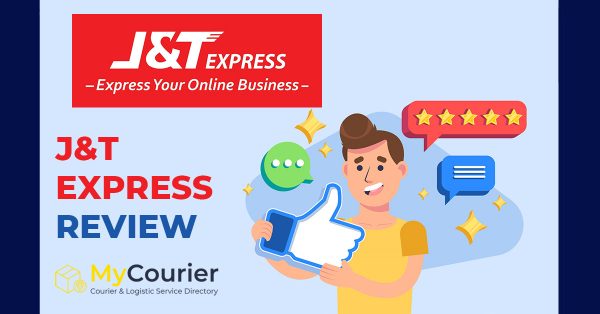 Check J&T Review on delivery time, shipping rate, customer service, driver attitude and more, reviews are sharing by customer's experiences. Please feel free to comment your user experiences of J&T Express Malaysia, are you recommend to other users? 
Reviews on Mycourier.my are written by users from Malaysia. Anyone with a service experience can write a review to Skynet Malaysia. All reviews are published instantly, No censoring, No delays, and transparent!
Share your review on J&T Express now!
0.7 out of 5 stars (based on 53 reviews)
The worst courier company in Malaysia. Delayed my parcel for 2 weeks. Gave me empty promises twice yet not deliver. They don't even worth one star. Lousy to the max!
Doesnt Even deserve One star. Their service is crap Even in cities! Delayed delivery for 4 days, When my parcel from KL already reached the next day! Whats worse is the parcel already reached the city thdee days ago but is undelivered. theyve gone way past the ETA period. Puting that aside, i am personally Going to collect my parcel from that 311 branch today but the website gave two different address links!!! What terrible System!
Poor customer service. On hold for several days. Not recommemded
Very bad service.peram barang sampai berminggu.guna cuaca buruk sebagai alasan padahal kluang ni dh xhujan almost seminggu. Frustrated with this courier service.
Stupid stuff always use "cuaca buruk" as excuse. My area dont even rain the day. Bad service all the time. Never improve.
Their staff would lie about failed delivery attempt when they felt too lazy to deliver. Stupid people took parcel out for free car ride then sent back to warehouse
Package left 7 Days in the office…no delivery. Address was corectly but this idiots can not find my restaurant (…)
Was in the new office in Mae Nam / Ko Samui. Huge chaos … package are lying around everywhere, customers are looking for their goods they are waiting for for days …. My package will be sent back to the seller at "Shopee" because it was not delivered … now I have to order the same goods again …. Incredible
J&T mcm babi…on hold sampai 5 hari..bangang
JNT is the worst courier if you use it you will regret