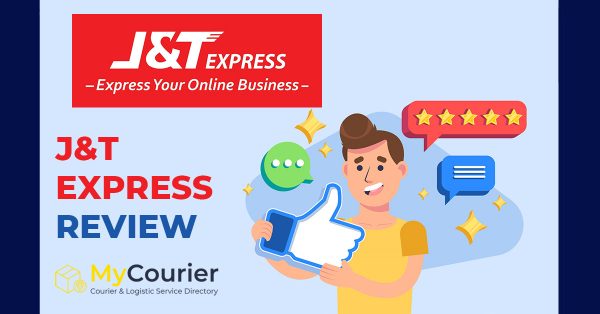 Check J&T Review on delivery time, shipping rate, customer service, driver attitude and more, reviews are sharing by customer's experiences. Please feel free to comment your user experiences of J&T Express Malaysia, are you recommend to other users? 
Reviews on Mycourier.my are written by users from Malaysia. Anyone with a service experience can write a review to Skynet Malaysia. All reviews are published instantly, No censoring, No delays, and transparent!
Share your review on J&T Express now!
1.1 out of 5 stars (based on 23 reviews)
In Just 3 days, 4 packages not delivered. 1 is even returned to seller. No text, no call, no delivery…. 2 times they even wrote that I did accept the delivery!
Service teruk. Ayah kirim barang dari Sarawak ke Selangor. Tapi J&T hantar ke alamat orang lain. Bila ayah nak tuntut gantirugi, J&T tak nak bayar atas alasan benda tu makanan. J&T kaki putar belit, in the first place mereka yang hantar barang ke tempat lain, bukan isu makanan atau bukan makanan. Isu di sini ialah barang tu dihantar ke tempat lain dan saya tak terima. Buat business tak jujur tak akan berkat. Selamat di dunia, di akhirat tidak. Pendek kata J&T tidak reliable, tidak boleh dipercayai.
017 210 9971 Xthu nama apa tpi ni nombor dia. Cakap tu xleh beradap ke. Macam budak2 tolong hormat customer and jnt tolong ambil pekerja yg bijak. Worst experience ever. Wont use it again
The worst courier service provide ever. They steal ur customer stuff and put the blame on us. Cibaiest service. Never improved. Their delivery boy really likes to stole customer stuff even they spoiled they packaging. During sending the parcel all packaging was in condition and ur customer receive the parcel turn out to 'belacan'.
Barang dari Sabah ke Sarawak dah nak 2 minggu tunggu tak sampai then on hold kat tempat yg sama 2-3 days sedangkan negeri sebelah2 pun SANGAT TERAMAT LAMBAT NAK MAMPUS sampai. Lemahhhh
Saya oder barang driver kata mmg area lagenda tapi tak boleh nak hntar sedangkan tak jauh dah kemudian kata call dua kali tapi tak berangkat?? Tipu!!! Saya check call sekali sahaja bila call balik masih di area lagnda tapi tak mau hntar barang. Macam ni ka service jnt ?
Worst ever service , send my items on 18/9 and only find out the items not arrived yet. After several call and pushing , they only tell you , your items missing and they can't do anything . Very irrepressible company and not reliable .
They make you feel , your parcel missing is your problems , not ours .
asking for the manager for help but never reply and respond.
They don't deserve even a star.I hate this j whatever to death
J&T service is very very very too lousy , they can update the sytem tracking saying that
Delivery attempt was unsuccessful: Penerima/Pengirim enggan menerima bungkusan. The reason is too ridculous & lame when the parcel did not even reach my house at all! I have lost my parcels a number of times, until i have to ask refund from the sellers online. Very annoying & unreliable especially the J&T Port Klang branch. Call the number no answer at all like a ghost office.
Dissapoint with J&T express service..must give 0 rate,ppl pay for the delivery must delivery carefully lah?dont throw the item if customer not in house ,should call the customer alrdy given phone number,that why customer write on name,address and phone number..x susah pun😏somemore don't have sense how to delivery FRAGILE ITEM…improve your courier service very poor 🤬😡