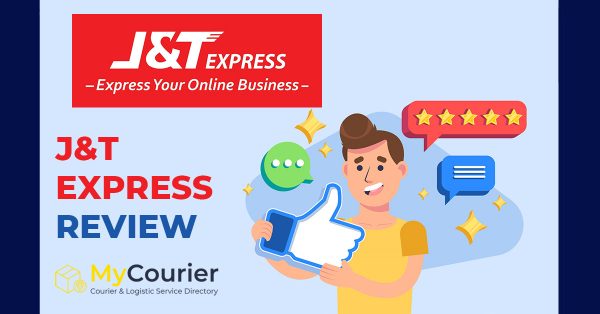 Check J&T Review on delivery time, shipping rate, customer service, driver attitude and more, reviews are sharing by customer's experiences. Please feel free to comment your user experiences of J&T Express Malaysia, are you recommend to other users? 
Reviews on Mycourier.my are written by users from Malaysia. Anyone with a service experience can write a review to Skynet Malaysia. All reviews are published instantly, No censoring, No delays, and transparent!
Share your review on J&T Express now!
0.5 out of 5 stars (based on 94 reviews)
my parcels still stuck at the same place till now and it has been 4 days! and still now my receiver didn't get the parcel! jnt sucks
jnt sucks! i hope that none of my family members work as jnt workers cus it's membawa sial
5 Sept I posted out my parcel worth off rm421 ..10 Sept received call from my friend shipment not received.i posted my shipment from j&t farlim penang..reason they give shipment at gateway..3 times I follow up ask for 48 hrs finally I got feed up report to police ..then agree to refund ask for many prof I also send finally claim they can give rm100 ..I don't understand my coast actually rm390 this rm100 what I can do. extremely bad service and with nonsense policy …if this continues like this J&t very irresponsible towards customer. So scary with this kind off service …
Maybe i am spoiled with efficient courier services in Dubai, London, Amsterdam and NY as i have never ever seen a courier service in my life that has as a standard SOP 5 working days delivery service. Maybe Zeng and Lo running the company can get out of their office and have a look of whats actually happening on the work floor? No tel pick ups, slow to no replies. I see more then 50% of customers is unhappy with quality of service and this is structural. No reason for Lo and Zeng to do something about it? Claiming they are the first company using AI? Which AI ? Maybe Chen as a very successful entrepreneur can shake things a bit up? Its a joke , 5 working days from when its in the last mile facility. I work with Amazon last miles, UPS and DHL maybe an idea to ask them how to run a company.
Jnt kimak nmbor satu pon takle pakai call tak dpat..barang tunggu x bergerak memang kimak nye jnt x jaga customer
jnt buang rosak seller parcel x nak tanggung, cakap banyak lepas x nak refund kpd seller jek
TERUK GILAA
Penatt Doo layan Jnt Area ni aku asyik berulang tempat sama jaa… Tempah brg di shopee 8 Ogos .. brg asyik berulang alik tmpt sama dri 9 Ogos smpai 15 Ogos…
Padahal alamat dh bagi clearrrly msih lgy dduk lengah2 di tmpt sama.
Yang tak pahamnya bagi alamat Kelantan… dia pegi gerak Smpai Terengganu….Aduii apasal plak..
Teruk sgt2!!!! Pos barang pakai kotak, brg dh pecah berani pulak jnt tukar boh parcel plastik. Geram sgt semua barang rosak!!!!!!!!!!
problematic courier service
Within klang valley also 4 days more to deliver