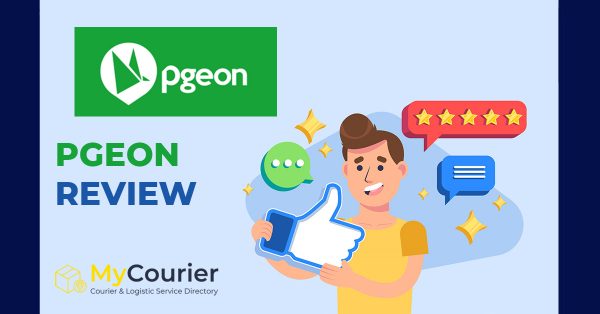 Check Pgeon Delivery Review on delivery time, shipping rate, customer service, driver attitude and more, reviews are sharing by customer's experiences. Please feel free to comment your user experiences of Pgeon Delivery, are you recommend to other users? 
Reviews on Mycourier.my are written by users from Malaysia. Anyone with a service experience can write a review to Pgeon Delivery. All reviews are published instantly, No censoring, No delays, and transparent!
Share your review on Pgeon Delivery now!
0.9 out of 5 stars (based on 43 reviews)
Latest Pgeon Delivery Review
I sent 10 parcels to our customer in Langkawi, food pastes, they need for a big event. and best part is 9 out of 10 parcels damaged beyond salvage. seriously the worst courier ever.
MY PARCEL LOST. I didn't receive my CNY redemption gift, Neoflam Fika pot from Carlsberg. Pgeon collected the parcel on 16 Jan 2023 and it claimed as delivered on 14 Feb 2023 WITHOUT proof of delivery. It's weird that the parcel shipped out fr Kepong sorting hub on 17 Jan 2023 but out for delivery to Bkt Rahman Putra on 14 Feb 2023 (almost 1 month). It's RIDICULOUS that time for out of delivery 10:34:38 and time for delivered 10:34:54, it took only 16 seconds to reach!!
i dont even wan to give a star, they dont deserved it. parcel already update 9 times say out for delivery, tapi receiver tak terima langsung!!!
THE DELIVERY KEEP RESCHEDULE! This is my first experience with pgeon delivery. Very bad service. NOT RECOMMENDED AT ALL. Still not receive the items .
Parcel went missing after customer service keep saying waiting for operation team's response for weeks. Couldn't ask for claim without invoice. Total loss.
They collect your package and then they sit on it and wait for it to hatch… for days and days
Next time I order anything online, I will tell the sender I will only buy their item if their courier is not Pgeon.
Really bad service. My order is send since 12 dec 2022 but until now did not receive yet. Status out for delivery 6 times..but never received
Bad service, late delivery, scammer
The worst, I will not use anymore. My parcel only 2kg, but charge me 6.20kg amount. Really scammer