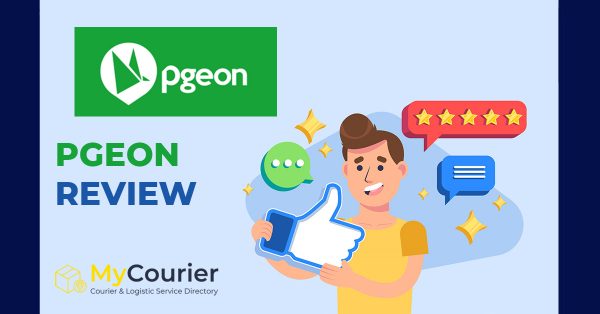 Check Pgeon Delivery Review on delivery time, shipping rate, customer service, driver attitude and more, reviews are sharing by customer's experiences. Please feel free to comment your user experiences of Pgeon Delivery, are you recommend to other users? 
Reviews on Mycourier.my are written by users from Malaysia. Anyone with a service experience can write a review to Pgeon Delivery. All reviews are published instantly, No censoring, No delays, and transparent!
Share your review on Pgeon Delivery now!
1.1 out of 5 stars (based on 19 reviews)
Latest Pgeon Delivery Review
driver throw the parcel,suddenly a loud sound ,is a driver driving blue colour bezza!irresponsible man driver.parcel damaged!
Really bad. My document reached there 2 weeks later. I was already penalized by the govt dept.
When asked what they could do to compensate, they just ignore my email
if i could give 0 stars, i wouldve done it in a heartbeat. the delivery person is extremely rude. he voluntarily stayed outside in the pouring rain and proceeded to complain about that he got wet? he never even tried calling or messaging me. most courier service has never done this before, they would just throw it in my house. even the previous pgeon delivery person did a better job than this one.
BAD SERVICE ! LAMBAT NAK PICK ! KALAU DAH CUTI TAKKAN LAH TAK ADA BACK UP COURIER UNTUK REPLACE ??? MENYUSAHKAN CUSTOMER. PLEASE BETULKAN BAD SERVICE NI YE PGEON.
Terrible experience with PGEON, simply put the status as " Delivery attempted. Miss delivery as customer refused to accept" when I never even saw the courier man reach my doorstep. No calls attempted before they return the parcel back to sender, and I have to double pay just to request to send the parcel back to me again.
Terrible horrible miserable experience, will never repeat any delivery with PGEON in the future.
pqeon send to wrong place for my parcel without my confrimation address, found the parcel destination from pgeon customer service long checking (over claim period), but that not delivery according my destination address. Required compensation but They ignored my claim becus claim period overdue. that not fair becus they drag my timing until over claim period.
The delivery man called me up and I told him the address as stated on the parcel, he could not advise roughly what time to deliver. FIne! I gave alternative address which was my office. Waited whole day also never arrived. So 5pm I texted the guy I am going home, please deliver according to the address stated on the parcel. Then I asked him estimate what time he can arrive ? He said he was on the way. I waited more than an hour. ( My place is only 5km from city area) he still not arrived. I called him, he said he is at a place 3KM from my place. 40 mins later, I called, he never answer, I texted him, he said he will deliver the next day and he blocked me off and I never received my parcel.
Contacted the pgeon service number +6012 301 3286 ( at 10.33am ) this number is off!!!!
Don't use this kind of unreliable service and low class delivery man . The number for the delivery man is +6019 446 3790. I have never encountered even those freelance delivery man such rude and a bloody ass hole taken people's things and never delivered.
To seller out there pls don't use this company. service so terrible and slow.
teruk.. bodoh punya service. smpai skrg x smpai barang