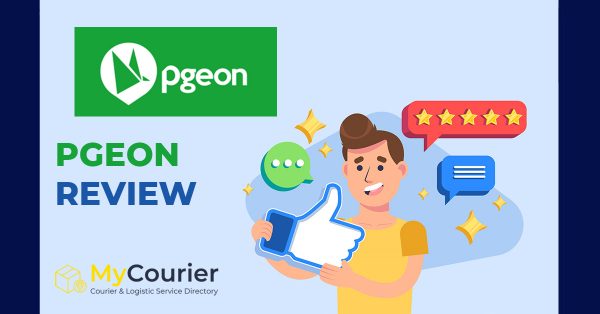 Check Pgeon Delivery Review on delivery time, shipping rate, customer service, driver attitude and more, reviews are sharing by customer's experiences. Please feel free to comment your user experiences of Pgeon Delivery, are you recommend to other users? 
Reviews on Mycourier.my are written by users from Malaysia. Anyone with a service experience can write a review to Pgeon Delivery. All reviews are published instantly, No censoring, No delays, and transparent!
Share your review on Pgeon Delivery now!
1.1 out of 5 stars (based on 13 reviews)
Latest Pgeon Delivery Review
pqeon send to wrong place for my parcel without my confrimation address, found the parcel destination from pgeon customer service long checking (over claim period), but that not delivery according my destination address. Required compensation but They ignored my claim becus claim period overdue. that not fair becus they drag my timing until over claim period.
The delivery man called me up and I told him the address as stated on the parcel, he could not advise roughly what time to deliver. FIne! I gave alternative address which was my office. Waited whole day also never arrived. So 5pm I texted the guy I am going home, please deliver according to the address stated on the parcel. Then I asked him estimate what time he can arrive ? He said he was on the way. I waited more than an hour. ( My place is only 5km from city area) he still not arrived. I called him, he said he is at a place 3KM from my place. 40 mins later, I called, he never answer, I texted him, he said he will deliver the next day and he blocked me off and I never received my parcel.
Contacted the pgeon service number +6012 301 3286 ( at 10.33am ) this number is off!!!!
Don't use this kind of unreliable service and low class delivery man . The number for the delivery man is +6019 446 3790. I have never encountered even those freelance delivery man such rude and a bloody ass hole taken people's things and never delivered.
To seller out there pls don't use this company. service so terrible and slow.
teruk.. bodoh punya service. smpai skrg x smpai barang
service so terrible
parcel got phone number also no call to me
my parcel NU39RY already 6days, out for delivery 4 times still not received and pass to person refused to accept..
status out for collection from 5th / oct / 2021, until 08th/10/2021 still out for collection~~~~
taking emergency leaves to wait for the parcel pick up… so frustrated…
Lembap nak mampos. Free2 je kena marah dgn customer. Oiii pgeon tolong hantar barang customer aku cepat sikit. Kalau ikutkan satu bintang pun aku xingin nk bagi!!! Lembab!!!!!
Parcel yet received, AWB) : FAGAJF
please help to check
I got my package delivered just now.
The delivery person was complaining, rude also ordering me.i am totally NOT HAPPY WITH THE SERVICE (this is my first time getting package Pgeon delivery)
Pgeon please choose proper staff to represent service,customer service.