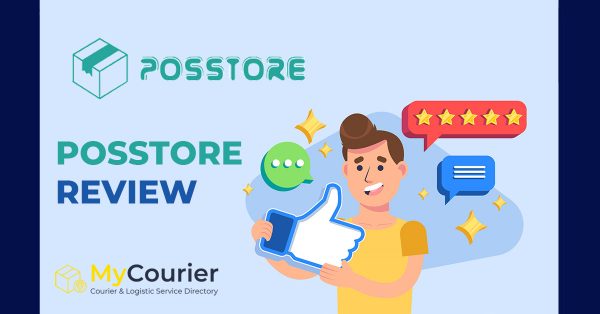 Check Posstore Review on delivery time, shipping rate, customer service, driver attitude and more, reviews are sharing by customer's experiences. Please feel free to comment your user experiences of Posstore, are you recommend to other users? 
Reviews on Mycourier.my are written by users from Malaysia. Anyone with a service experience can write a review to Posstore Malaysia. All reviews are published instantly, No censoring, No delays, and transparent!
Share your review on Posstore Malaysia now!
3.9 out of 5 stars (based on 195 reviews)
Postage slow sangat..parcel dari melaka ke penang..6 hari baru sampai..update dekat web tracking nya keluar delivery masih tak sampai..contact live chat pun lambat respond..hari driver hantar…baling saja dari luar rumah masuk pagar rumah..baling dari jauh..memang bad service diorang ni..claim 2-3hari bekerja sampai..tapi parcel asyik pindah pindah branch je dalam tracking..better jangan guna la kurier ni..
Knpa lh slow sgt pihak courier ni bt kerja dh 5 hari dh tgu brg x sampai2 lg aduh tlg lh bt kje tu lju skit tu amanah org tu please ye
I've been using your courier delivery service for 3-4 months already with that few hundreds parcels been delivered. But….your delvery yet need to be improved a lot ! or else u're gooing loose ur ready customer.
here my recommendations
(1) if your receiver do not pick up your phone call, please send them a sms/ whatsapp notification. people may not available to be ready all the time to pick-up phone calls due to working, families or else.
(2) Please dont keep ur receiver's item for too long without any notification or reminder.
(3) Please notify sender not to send parcels to any ODA area or STOP area because your service are not enough prepared to deliver efficiently in certain rural area.
Please Sent my package immediately..My parcel still stuck at Posstore Miri from 18hb until now!.. saya harap korang buat kerja dgn baik Sampai sekarang saya masih blum dapat barang saya lagi.. kenpa still stuck kat Miri dari 18hb tu.. sekarang dah 9 hari still kat tempat yang sama bila tracking barang saya.. sepatutnya dah smpai dah minggu ni..
The delivery was worst, friend sent to me on 18/10 from Kuala Selangor to Pj and till today 21/10 still not reach yet. Very slow delivery
4th time using this courier,fast and cost effective compare others
This is the worst courier company . Call customer service no one pick . The parcel was stuck at same place for 4 days. Really bad experience. 🙁
Sgt² bad service .. saya hntar asyura pada kawan 12/9 .. staff kata esok boleh smpai .. tapi 15/9 baru sampai . Asyura basi berlendir .masam . Buang saja tak boleh makan . Tolong ganti balik !!!!!!!!!!!!!!!!!!!!!! Tak kan guna kurier ni lagi 👎👎👎👎👎👎👎👎👎👎👎👎👎👎👎👎;👎👎👎👎👎 .
Worst service.. hantar dah lah waktu maghrib lepas tu orang yang hantar tu pulak rude nak mampos.. baru call sekali dah macam2 alasan kata tak jumpa rumah lah apa lahh.. memang tak lah lepas ni aku nak guna courier ni dah
whoaaa this currier very worst among other curriers. when i cant they didn't pick up. check tracking just hold my item almost 3 days. close your branch la. until now no update. worst. please if everyone wish to use this shit currier. think first. this is the worst one.