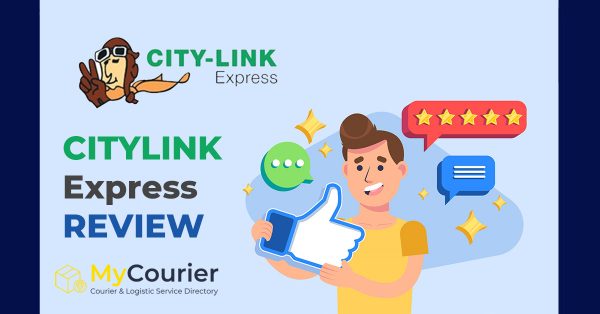 Check Citylink Review on delivery time, shipping rate, customer service, driver attitude and more, reviews are sharing by customer's experiences. Please feel free to comment your user experiences of Citylink Express, are you recommend to other users? 
Reviews on Mycourier.my are written by users from Malaysia. Anyone with a service experience can write a review to Citylink Express. All reviews are published instantly, No censoring, No delays, and transparent!
Share your review on Citylink Express now!
1 out of 5 stars (based on 9 reviews)
Zero star. Very very poor quality courier service. As a lesson for me. They always throw the parcel. When I received my parcel, the parcel box plastic broken and have a lot of scratches. Since the sender already put it into the box and wrapped with a lot of bubble wrap.
You speak city link express but my quarier dari kl to kk sampai bukan express verry slow traking fasality is not satisfied
worse service. parcel picked up on11/11/22 at Puchong office and send to Klinik Bank Negara Malaysia , until today 2/12/22 , still stored at Shamelin Perkasa and reason is no delivery staff.
Kurang memuaskan kan… Document dari KL mahu 1 minggu baru sampai tawau… Lama pending d kota Kinabalu… Rupanya kota Kinabalu tahan barang tawau… Susah la ni mcm… Bagus guna corier lain…
Call to Citylink service to ask for my lost parcel and twice the answer is the same, say that branch will call me to follow up the issue and i waited for whole day also no answer. Worse kind of attitude toward problems. HQ also cannot check who deliver the item.
Actually they don't deserve any star. worse courier service i've ever encountered. delivery is slow. customer service is lousy. Call centre not doing their job.
Alamat d Warisan Square tapi sampai p City Link Kolombong, surat stuck dari 18hb, kenapa tidak kirim saja p City Link KK. Call pertama kali , tidak bagi tau masalah contact no, call kali ke 2 baru bagi tau masalah no. Call kelmarin 23hb cakap boleh self collect, laki sampai sana sudah on delivery tapi sampai petang pun tiada, call lagi cakap masalah contact no. 1 surat mau stuck begitu lama, staff lain hantar surat tak payah minta no phone pun boleh sampai depan pintu berdasarkan alamat.
Terbaik tapi harap lepas ni kawasan saya ada penghantran